Cannon Description
Edit
The smallest long-range cannon available in Wind of Luck: Arena is the 4-pound Minion.
It's used on all 1-tier ships, Herren Yacht and Howker, it has a good range but lacks firepower.
Minion Cannon

Minion Cannon

Reload Rate

? Seconds

Range

? Yards

Hull Damage

? Hull Damage

Sails Damage

? Sail Damage

Type

Cannon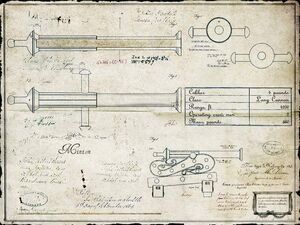 Ad blocker interference detected!
Wikia is a free-to-use site that makes money from advertising. We have a modified experience for viewers using ad blockers

Wikia is not accessible if you've made further modifications. Remove the custom ad blocker rule(s) and the page will load as expected.